New York Times Bestseller
TOMS RIVER
A STORY OF SCIENCE AND SALVATION
The story of a small town engulfed by industrial pollution, Toms River melds hard-hitting investigative reporting, a fascinating scientific detective story, deep historical research and unforgettable characters into a sweeping narrative in the tradition of A Civil Action, The Emperor of All Maladies, and The Immortal Life of Henrietta Lacks.
Winner

Pulitzer Prize for General Nonfiction
Winner

Helen Bernstein BOOK AWARD FOR EXCELLENCE IN JOURNALISM
Winner

NATIONAL ACADEMIES SCIENCE BOOK AWARD
Winner

SEJ Rachel Carson ENVIRONMENT BOOK AWARD
A quiet seaside town in New Jersey, Toms River became the unlikely setting for a decades-long drama that culminated in 2001 with one of the largest legal settlements in the annals of toxic dumping. A town that would rather have been known for its Little League World Series champions ended up making history for an entirely different reason: a notorious cluster of childhood cancers scientifically linked to local air and water pollution. For years, large chemical companies had been using Toms River as their private dumping ground, burying tens of thousands of leaky drums in open pits and discharging billions of gallons of acid-laced wastewater into the town's namesake river.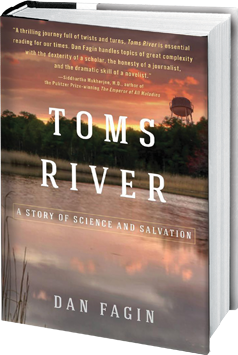 Dan's current book project is about monarch butterflies and the future of life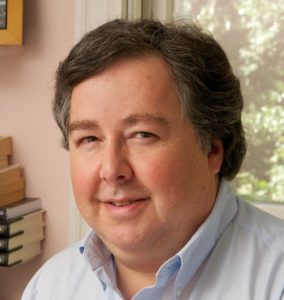 A Pulitzer Prize-winning journalist who writes frequently about environmental science, Dan Fagin is also a science journalism professor at New York University. His bestselling book, Toms River: A Story of Science and Salvation,was awarded the 2014 Pulitzer for General Nonfiction, as well as the New York Public Library's Helen Bernstein Book Award for Excellence in Journalism, the National Academies Science Book Award and the Society of Environmental Journalists' Rachel Carson Environment Book Award, among other honors. A rave review in the New York Times described Toms River as "great journalism" and "a new classic of science reporting." Dan's recent publications include The New York Times, Scientific American, Nature and Slate. His new book project is about monarch butterflies and the future of biodiversity in the Anthropocene.